Не найдены данные удовлетворяющие Вашему запросу. Попробуйте изменить запрос
Brake shoe 2TP-155
with cast iron inserts
It is used as a replacement for cast-iron type "C" shoes. It has high and more stable friction coefficient in comparison with cast iron shoes. This makes it possible to use relatively low clamping force on the shoe to create the desired braking torque.
Iron inserts.
Heat removal from friction face, elimination of minor defects on the running surface of wheels
Frame.
Ensures the integrity and rigidity of the structure.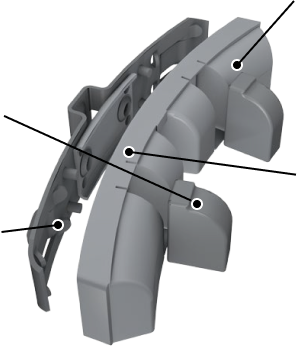 Friction material.
Has a relatively stable coefficient of friction at any speed and in all weather conditions.
Slots.
Prevent the formation of thermal cracks on the block, helping to remove the wear particles from the friction face.
More than 200 000 km of operation
Reliable figures in kilometers prove the quality of the product
Stable friction coefficient
Stable friction coefficient
Conformity certificate
Products meet all the requirements for vehicles
Systematic quality control
The product has been tested under extreme conditions in our own laboratory.
Brake pads for drilling equipment
Brake pad

WEAR RATE
(less is better)
HARDNESS EXTENT
(within 30-55 HB)
SPECIFIC IMPACT VISCOSITY
(more is better)
COMPRESSION RATE
(more is better)
COEFFICIENT STABILITY DURING TRIPPING
(100-700°С)
CONDITION OF COUNTERBODY AFTER TESTS
Disc brake pads
for commercial vehicles
Technological features
The products are manufactured under strict control using environmentally friendly raw materials and are tested in a modern laboratory with all the requirements according to international quality certificates, including the European certificate ECE R90.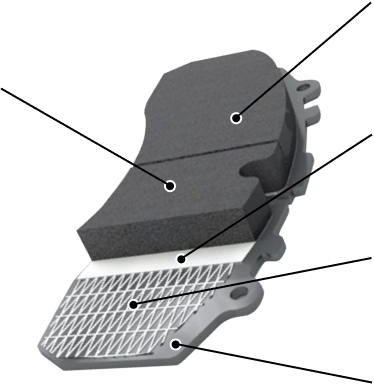 Friction layer
Ensures stable coefficient and safety of braking at any temperatures
Underlayer
Protects the pad from overheating and ignition
Metal mesh
Removes the possibility of the friction material shearing away from the frame during operation
Steel frame
Is protected from corrosion by special powder coating
Long term of operation
More than 100 000 km
ECE R90 certificate
Product is fully certified
Stable friction coefficient
In a wide range of temperatures (up to 500°C)
Low disc wear
Over 300 000 km
Consistent quality monitoring
ISO/IEC 17025 certified laboratory
Brake linings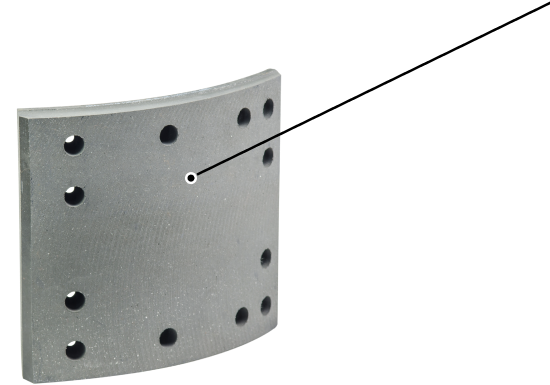 Comparative brake lining test
High quality raw materials
High efficiency braking
Long cycle
Compliance with European standards
Basalt mesh
USAGE OF BASALT MESH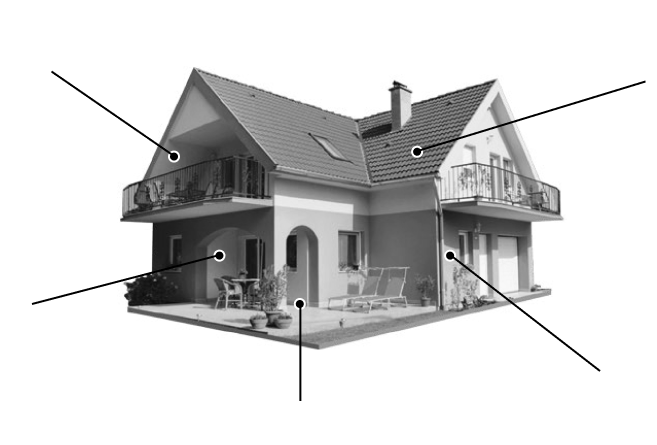 Reinforcement of plaster layer
Reinforcement of horizontal wall seams
Connecting multilayered walls (partitions)
Reinforcement of floor screed
Durability
Resistant to corrosion and rotting
Convenient transportation
8 times lighter than metal
Saving cement
Up to 30% for hollow materials
Low heat conductivity
No "cold bridges"
Resistance to aggressive environment
Concrete and alkalis
FOR TRUCKS
With carrying capacity up to 450 tons
WORKING TEMPERATURE
Up to 500°C
LOW WEAR
1.15 mm per 200 brake applications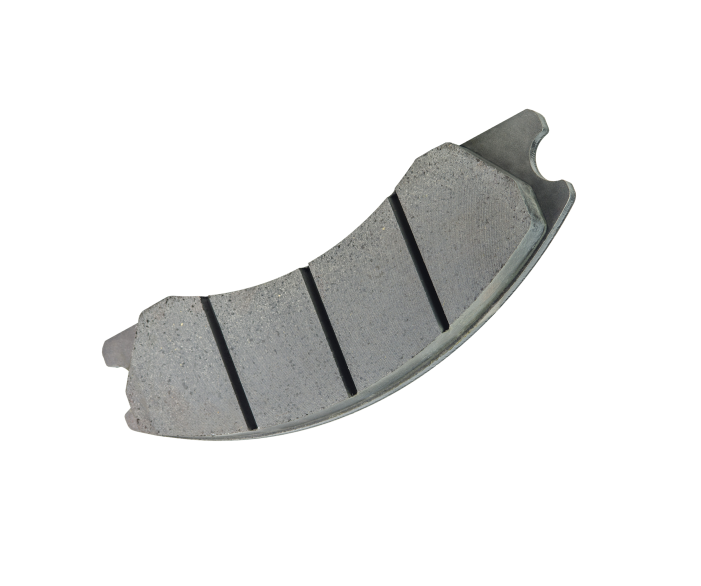 Friction material TR001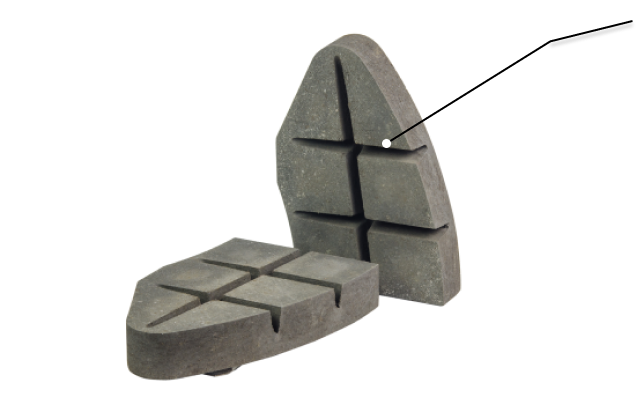 BRAKING EFFICIENCY
Test of friction material
Maximum application speed
50 m/s
Maximum disc temperature
Up to 450 °C
Long cycle
Up to 150 000 km
Maximum clamp pressure
80N/cm2
Disc type
Cast iron or steel